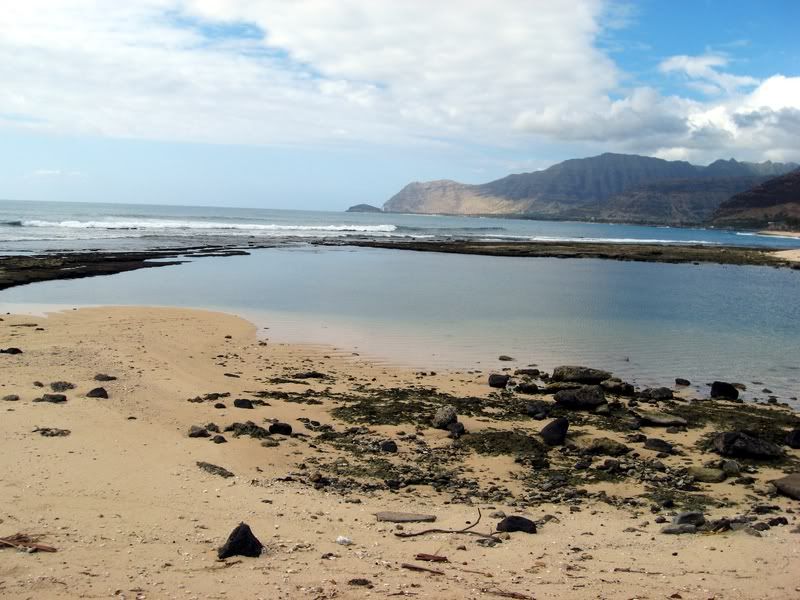 The tide is out, exposing the inner reef.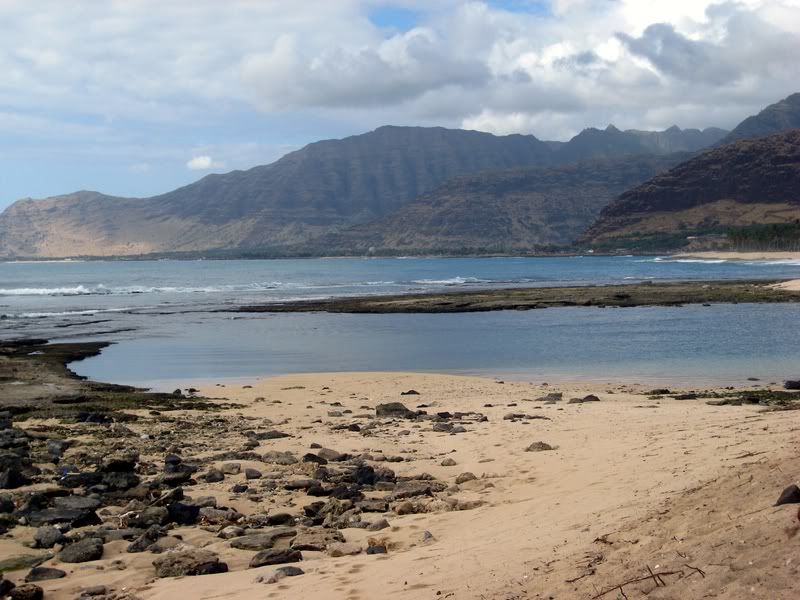 This view looks toward Makaha.

From the sea to the shore. The tide is on it's way back in.
And so are the surfers.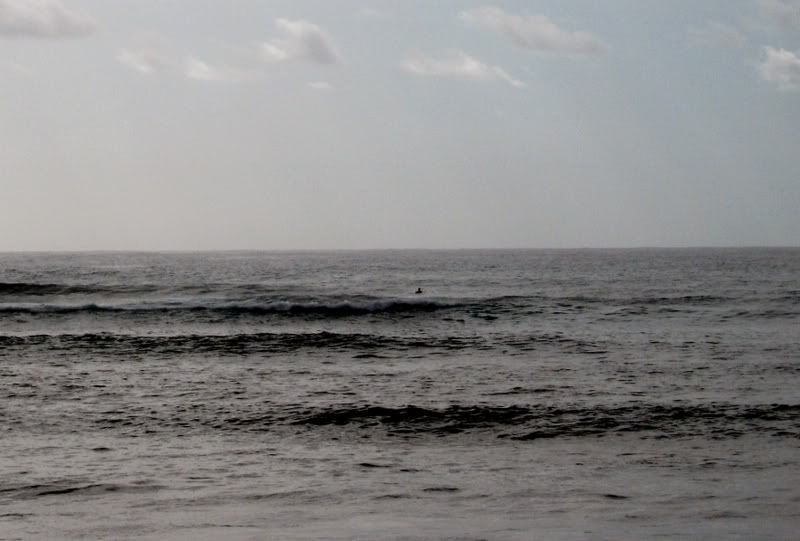 Surfers paddling out.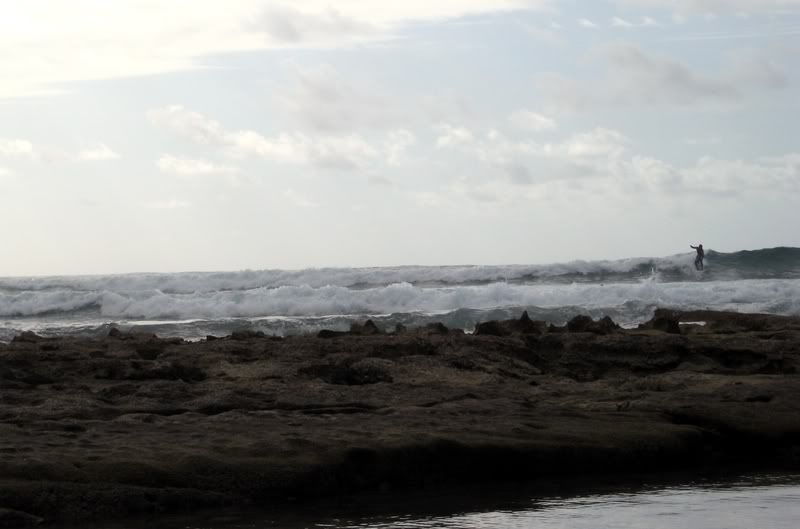 Surfing!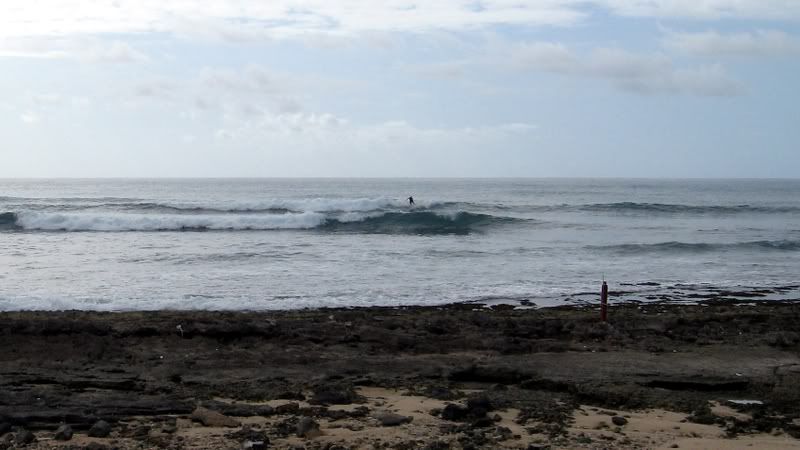 They made it look easy, but trust me, I was content to take my pretty pictures and scuffle along the shore.