I found this little lady dressed all in pink ruffles standing in the rain outside the craft store entrance of Stuart Plaza in Pearl city.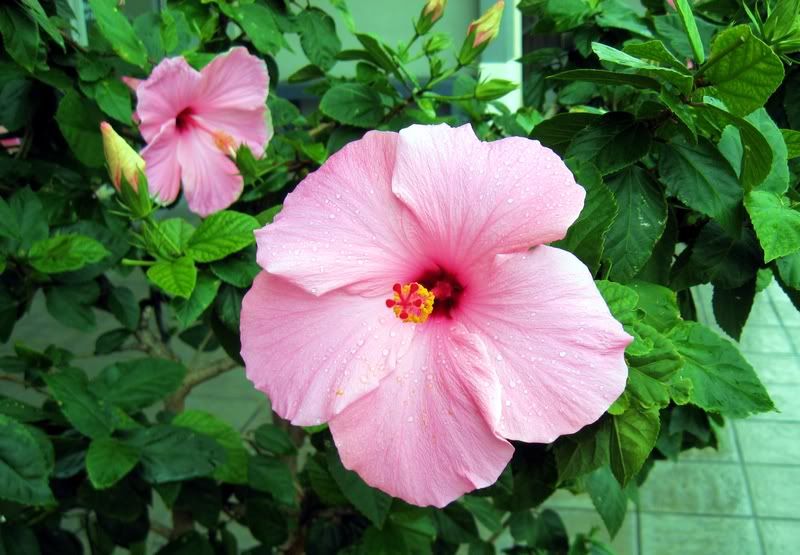 The yellow Hibiscus is Hawaii's State Flower, but the Hibiscus comes in many colors. Every time I pick one as my favorite, another comes along and steals my heart.

Not all flowers are created equal!