Oahu almost always has her head in the clouds. The humidity is high, but if the Trade Winds are blowing the island self-air-conditions. I have ceiling fans in my home and use them almost daily. Most of the businesses are air conditioned. Some of them too much so for my taste. I carry a jacket for going inside!

You'll find the general attire here is shirts and t-shirts. Flip-flops -- the locals call them "slippers" -- are the most common footwear. Hawaiian shirts are everyday wear for the locals. It isn't just a tourist thing.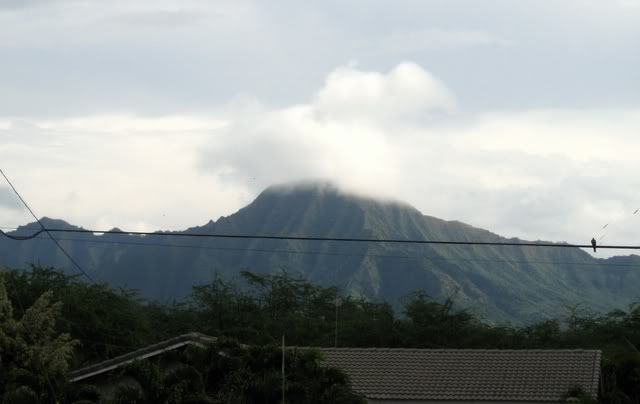 Waianae
When you visit Hawaii you'll want your clothes to be light weight and breathable. A wind breaker might not be a bad idea, but on Oahu you'll never have to bundle up against the cold.
Manoa
Expect rain. It rains somewhere on the island almost every single day. The rain is usually warm and gentle, but I've been in a couple of "gully washers". The windward side of the island gets much more rain than the leeward side. Umbrellas are sold here year 'round in just about every store.