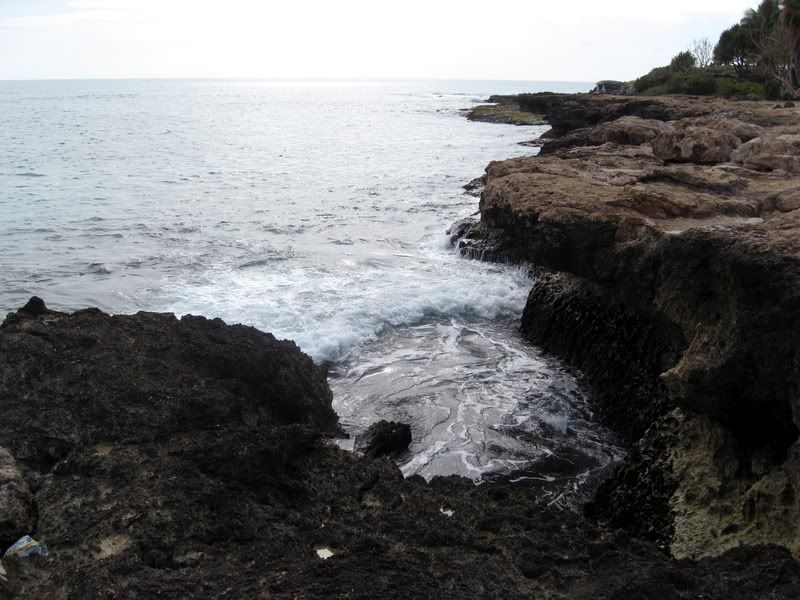 The other day I took an afternoon and visited the ocean. Since I live within walking distance of the waves and drive Farrington Highway (our coast only road in and out of Waianae) daily, it seems strange that I'd have to dedicate time to visit the beach, but there is always too much to do and little time for play.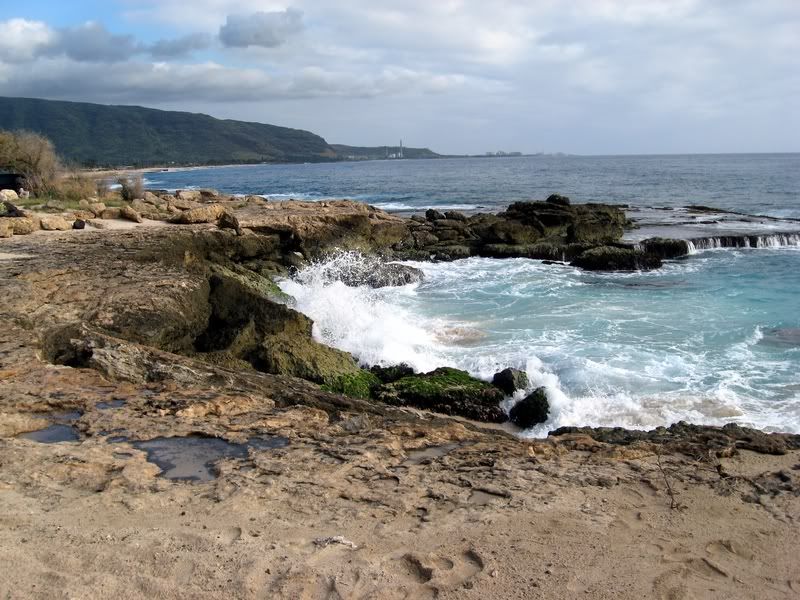 The Waianae (why-an-eye) coast is rugged and rocky. Most of the beaches are comprised of lava rock, coral and sand. Shells in relatively good repair are quite easy to find, however I have been told that the goddess Pele doesn't care for people taking her treasures from the beach.



This stretch of shore is between Waianae and Kopolei. It is not an official beach, but during low tide it isn't unusual to see cars pulled off the road here and fishermen standing out on that ledge. Although you cannot see it from this angle there is also a small cross out there that is often adorned with fresh flowers. This coast is not always friendly.



People aren't always friendly to the beach and ocean, either. Note the tire at the bottom left of this photo. There was a whole pile of rubble there. I thought I had framed the photograph to omit it, but apparently not. I started to trim it off in my photo editing program, but I decided that it is indeed a part of the scenery and if you plan on visiting here, you might as well be prepared for the reality. Only the "commercial" beaches have pristine sand. If you want groomed beaches, don't wander off the tourist paths.




In one of my previous posts, Surfing Wai'anae, the first photo shows you this same bit of coast from the opposite perspective, except this one cuts straight across the ocean because much of the beach here curves back out of sight.