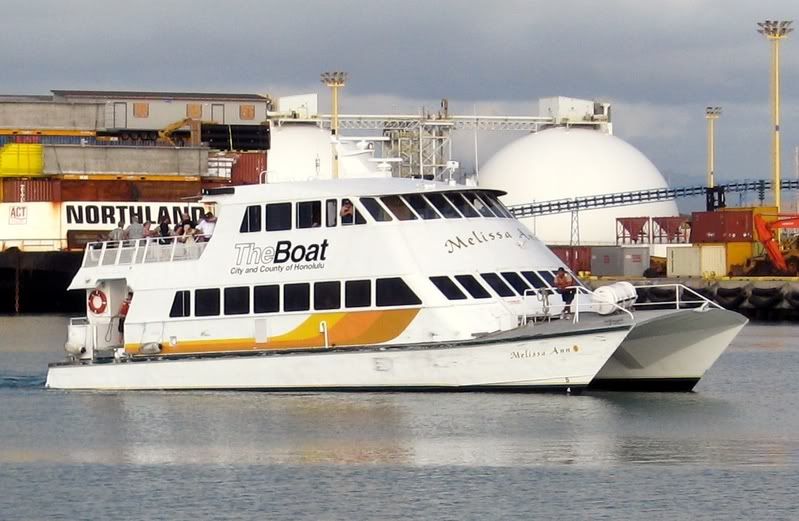 For only two dollars, The Boat, affiliated with, The Bus, will take you from downtown Honolulu (Waikiki) to Barber's Point at Kapolei in just one hour. You get a scenic trip down Oahu's south shore. The Boat provides free wifi service. You can stand outside in the fresh air, or sit inside at a table and watch the view through the windows.

The schedule is set for three morning runs and three afternoon runs from Kapolei to Waikiki. The design is to help the commuters more more easily by taking traffic off the over crowded roads and putting it on the sea. One way fare is two dollars. You may catch The Bus and ride it to the boat destination points. When you get on The Bus, ask for a transfer and use it to get on The Boat.

Take your camera along -- and maybe some Dramamine -- and enjoy!