In the previous posts I'd only just begun to scratch the surface of the Honolulu Hale decorations. You've seen the park and the foyer. Now I present a few of the sights that can be seen on the front and side lawns. (Stay tuned for the fountain tomorrow!)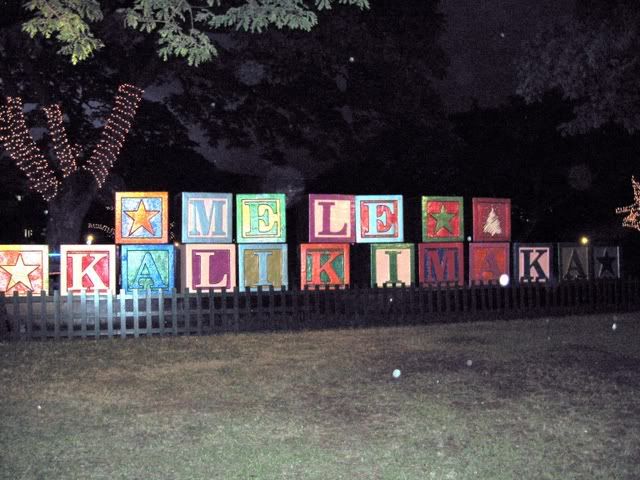 Mele
Kalikimaka
-- Merry Christmas to you and yours!
The word mele is actually musically based, so in literal translation
you are being wished a musical Christmas!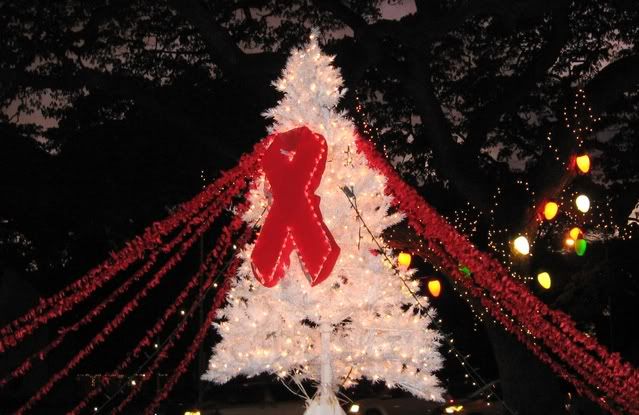 Politics and Christmas: Every red ribbon in this display -- 1800 of them -- represents
a Hawaiian who died of aids.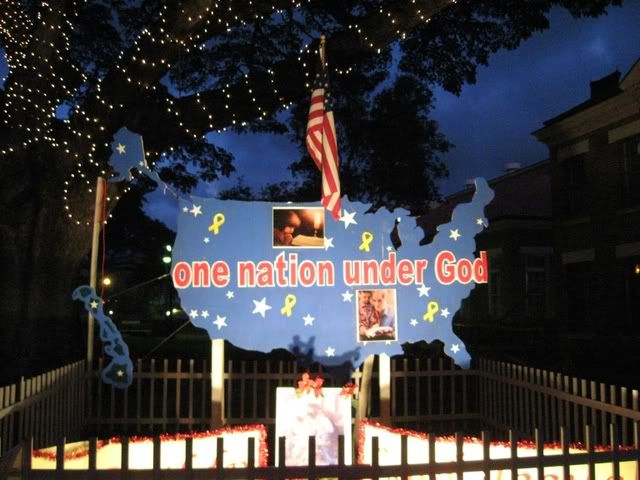 Politics and Christmas: there is a small faction of people in Hawaii who want to make Hawaii a sovereign nation governed by Hawaiians. This display was fashioned by those who disagree.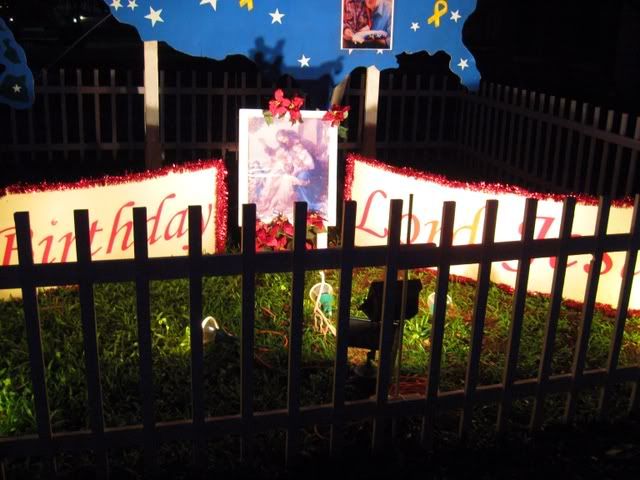 Religion and politics:
This is at the bottom of the above display. The signs read, Happy Birthday, Jesus.
Beside the nativity is a PFLAG display.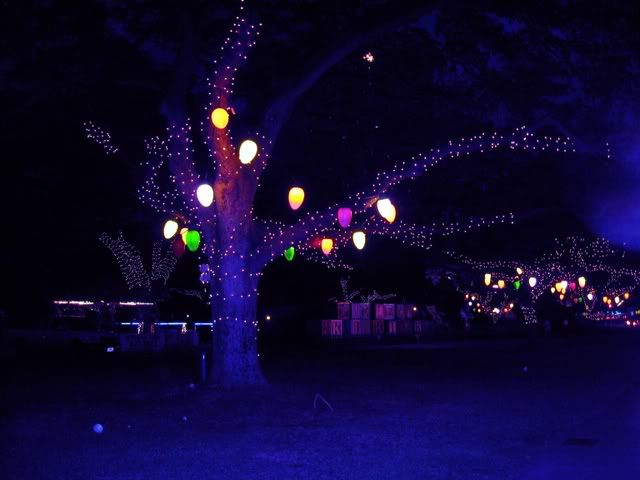 Elvis is very popular in Hawaii -- be it Christmas or any other time.
Here is a bit of, Blue Hawaii, for you.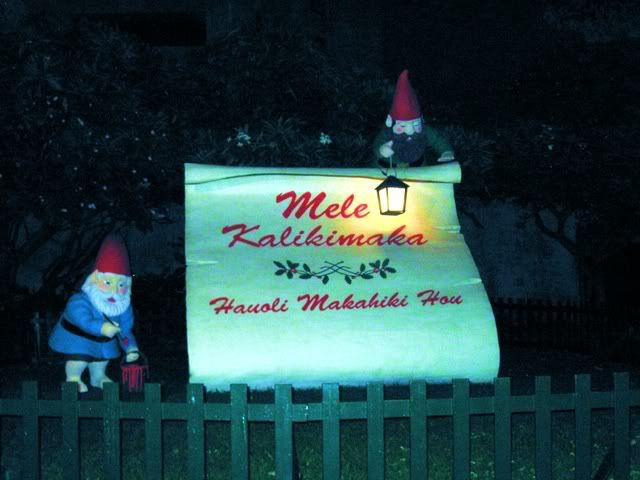 My Christmas wish for you and yours.