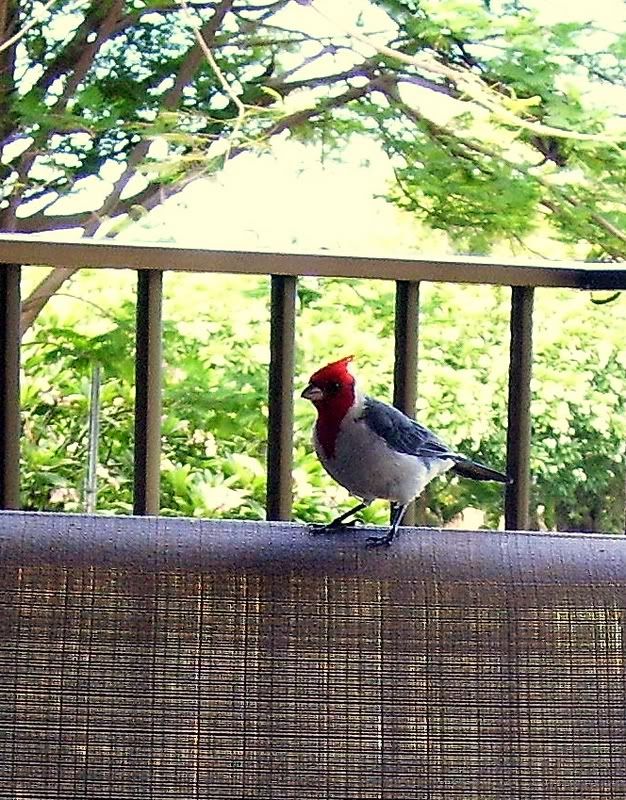 We ate many of our meals at the Makaha Resort. I especially enjoyed breakfast on the lanai. My favorite breakfast consisted of fruit juice, Portuguese sausage, pancakes, warm coconut syrup -- and Brazilian Cardinals.

No, the cardinals weren't for eating, they were for feeding -- or at least that's what they wanted us to believe.

This one came right to the table and sat down with us. It hopped from the back of the chair, to the table, to the top of the teapot. It had it's eye on the Portuguese sausage, but settled for a bit of pancake eaten from my partner's hand.

The cardinal wasn't in the least bit shy about asking for seconds -- and thirds. And he was quite spunky about letting his preferences be known.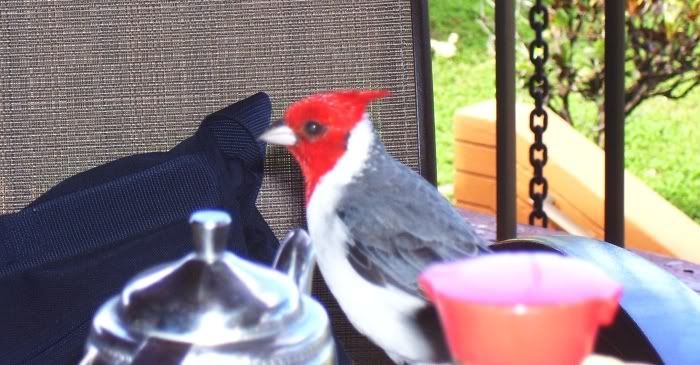 "Hey, big guy, you're a bit stingy there with that coconut syrup, aren't you?"